The Wintu Audubon Society, founded in 1975, is a chapter of the National Audubon Society serving Redding and the Shasta County area. The mission of the Wintu Audubon Society is to conserve and restore natural ecosystems, focusing on birds, other wildlife, and their habitats for the benefit of humanity and the earth's biological diversity. We promote enjoyment of the natural environment through education and interactive programs.
Wintu Audubon wants you!
Volunteer opportunities/chapter needs:
Leading field trips – one or two trips a year
Education – outreach to youth and adults
Website – website contributions and maintenance
Conservation – monitoring areas of interest for possible chapter action
Board Membership – help guide the direction of the chapter
The chapter supports creative contributions.  Contact: Webmaster@WintuAudubon.org for more information!
Please join us at our general meetings which are held the second Tuesday of the month at the United Way meeting room at 7 p.m. from September through May. The United Way is at 2280 Benton Drive, building B, next to the Senior Citizens and River Trail parking lot North of the Diestlehorst Bridge. See map
You're invited to join us on all of our Bird Walks. Youth/Beginning Bird Walks are designed for youth, grades 4-8 and up, and beginners of all ages.  We supply binoculars and field guides. NOTE NEW MEETING PLACE! We assemble at the Monolith parking lot next to the new Sheraton Hotel at Turtle Bay on the first Saturday of every month year-round, 9-11a.m., to learn the birds of our home town. Youth must be accompanied or signed in by an adult. Check the Calendar page for details.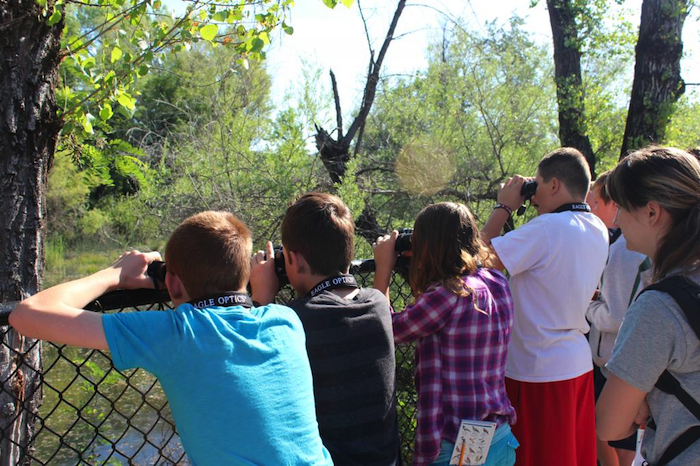 Our Second Saturday Bird Walks are held at various locations on the second Saturday of each month and our Local Weekday Bird Walks are held once a month on Thursdays. Most months we also offer a full day outing, usually to a destination out of town. All of these activities are open to the public; however due to high temperatures and low bird activity, these bird walks are suspended during the months of July and August. Check the Calendar Page for more information.
NOTE: Steady or heavy rain cancels bird walks.
New Bluebird Trail Goes Up In Redding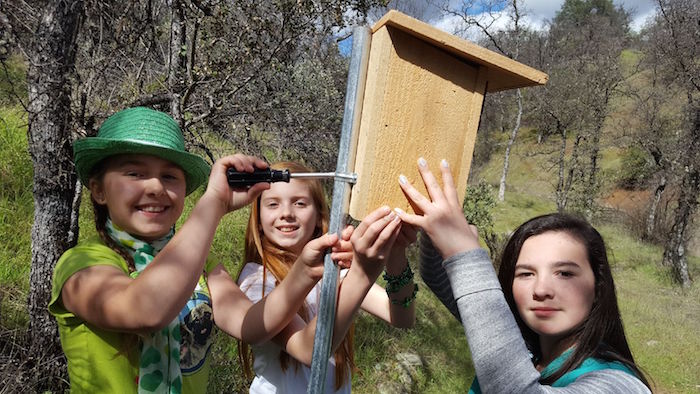 Check out the latest article by our webmaster, Larry Jordan, on our blog!
Oppose Opening Our Oceans to New Offshore Drilling
The Trump administration has just announced a plan to open up vast areas of our oceans to new offshore drilling. This proposal will put countless birds at risk, especially seabirds and shorebirds, along with coastal communities whose economies depend on their shores. Under the plan, millions of acres of offshore waters and sensitive ecosystems would be open to new drilling, including in the Arctic, Atlantic, and Pacific Oceans, which had been off limits under the previous plan finalized just last year.
Write to the Bureau of Ocean Energy Management and urge them to reject this plan and instead keep these sensitive areas protected from new offshore drilling.
Blue-winged Teal Preening
Here is your country. Cherish these natural wonders, cherish the natural resources, cherish the history and romance as a sacred heritage, for your children and your children's children. Do not let selfish men or greedy interests skin your country of its beauty, its riches or its romance.
Theodore Roosevelt