The Snow Bunting (Plectrophenax nivalis) is a widespread breeder in rocky habitats on high arctic tundra across northern North America. In addition to their breeding grounds in North America (see map below), they also breed in rocky regions of the Palearctic:1 Iceland, higher mountains of northern Scotland, Svalbard (Norway), and most Russian arctic islands; on the mainland they breed in tundra regions of Norway east through northern Finland to Kola Peninsula (Russia), then east through Siberia to Chukchi and Kamchatka peninsulas and Komandorskiye (Commander) Islands.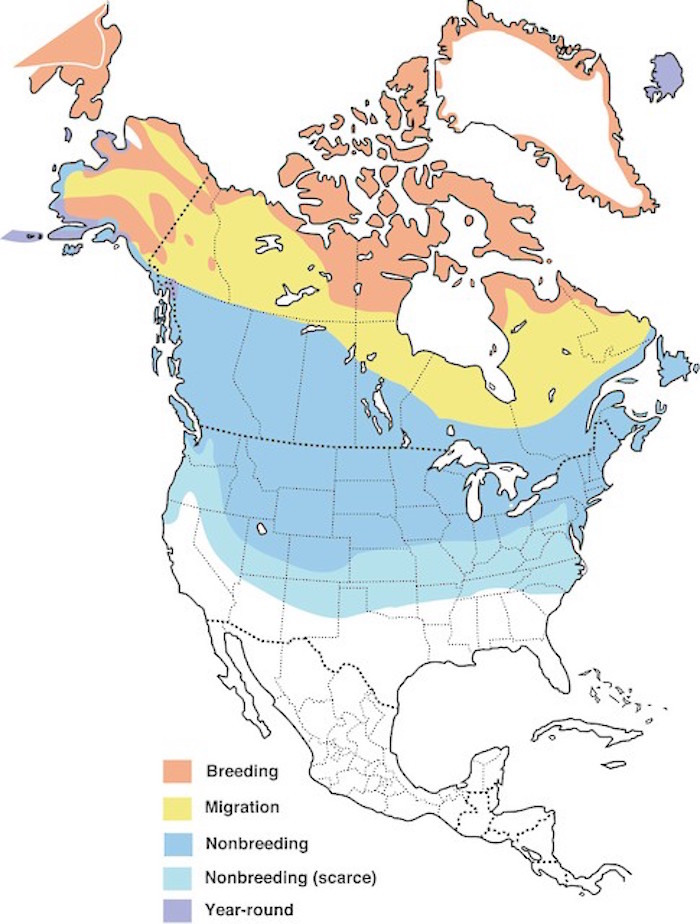 The Snow Bunting's winter diet is mainly weed seeds of ragweed, goosefoot, aster, goldenrod, grasses and grains like wheat, oats and barley. They forage on the ground, pecking at food. Again, according to Birds of North America Online, they winter in open weedy and grassy fields, grain stubbles, and shores; after heavy snowfall, they are conspicuous on roadsides and in farmyards. "They are also attracted to winter fields where farm manure has been recently spread; they appear to feed on undigested seeds in manure."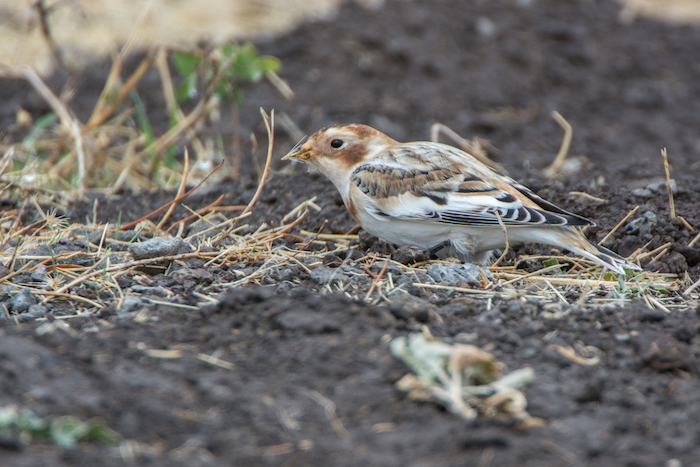 Like most birds this lone Bunting stopped briefly for a little stretch, showing its outstretched wing.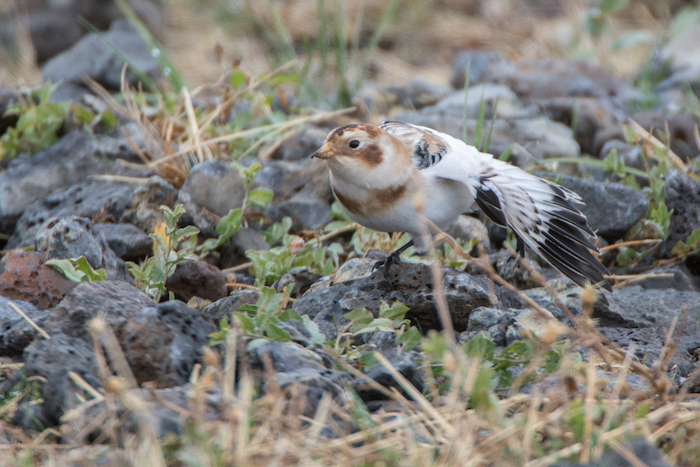 Following a bit more foraging, I finally saw the bird fly. It flew up to roost on a nearby pile of old wooden posts. As is the habit of many birds after foraging and/or bathing, this Snow Bunting did some preening and posing for yet more photos.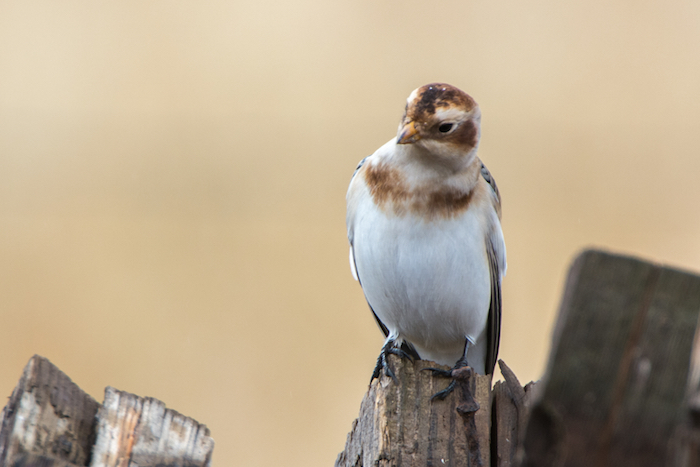 What a treat to see this first Snow Bunting on record in Shasta County and a lifer for me! Thanks to conscientious birders and our local list serve, Shasta Birders! Here is a Google Map to the location: https://goo.gl/9fqaPA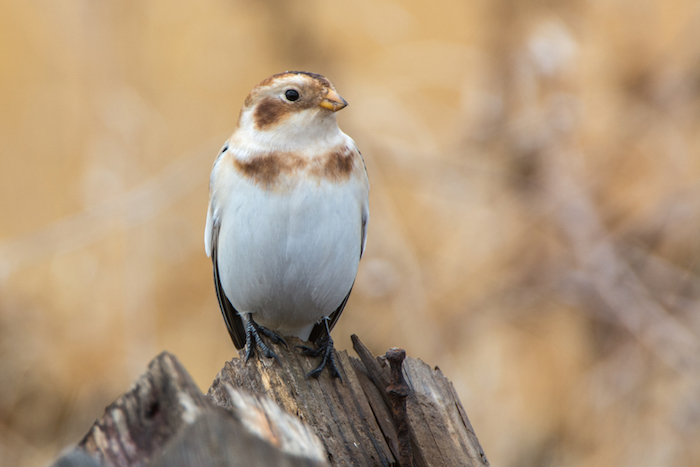 Snow Bunting video from Cornwall, England. Thanks to Paul Dinning.
References: 1Birds of North America Online