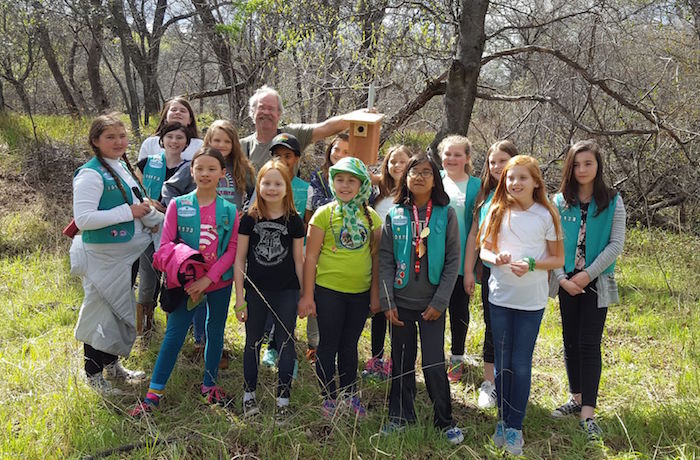 March 6th we were contacted by Heather McNeal, the leader of local Girl Scout Troop 71073, to help with creation of a new Western Bluebird Trail in the Redding area. Heather had already done the groundwork for the project and simply needed some help with the specifics of how to construct the nest boxes and where to place them. We were happy to help!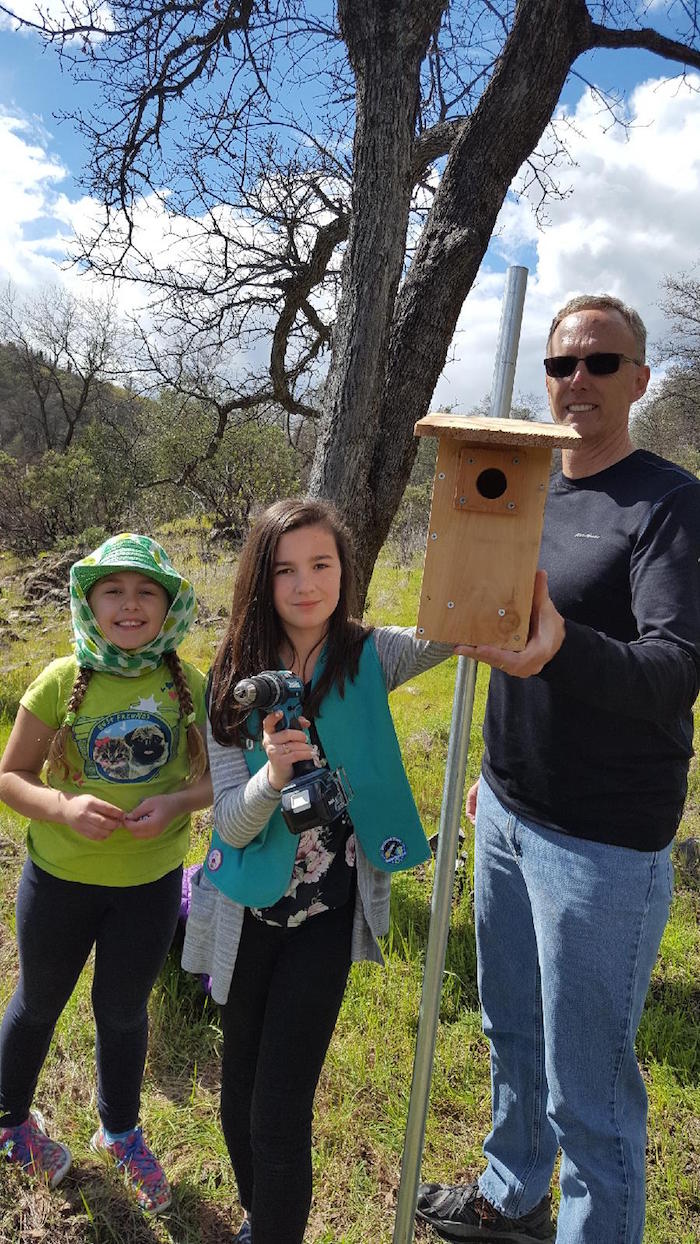 There are fifteen enthusiastic girls in troop 71073 and each girl, with a little help from some handy adults, put together fifteen quality nest boxes that were ready to install on Saint Patrick's Day, March 17th.
When these girls found out that cavity nesting birds needed help, they were all in on putting up birdhouses on the Sacramento River Trail.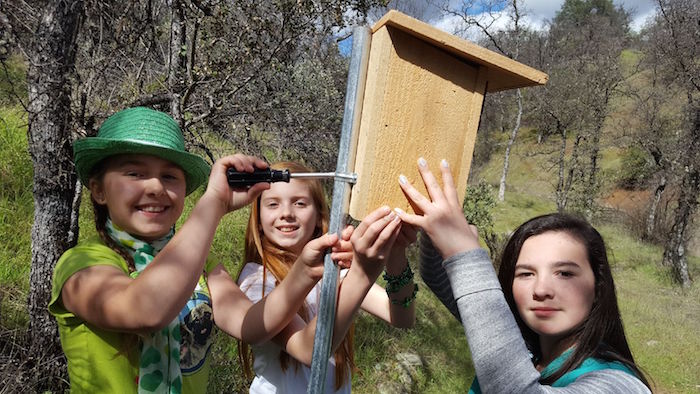 The troop did a great job installing the fifteen new nest boxes and will now begin monitoring the trail for nesting birds. We are excited about the addition of these birdhouses and the variety of species they will help. These nest boxes can be used by:
Western Bluebird
Oak Titmouse
Tree Swallow
Violet-green Swallow
White-breasted Nuthatch
Ash-throated Flycatcher
House Wren
Stay tuned for updates!